Our 2019 Disney Holiday Planning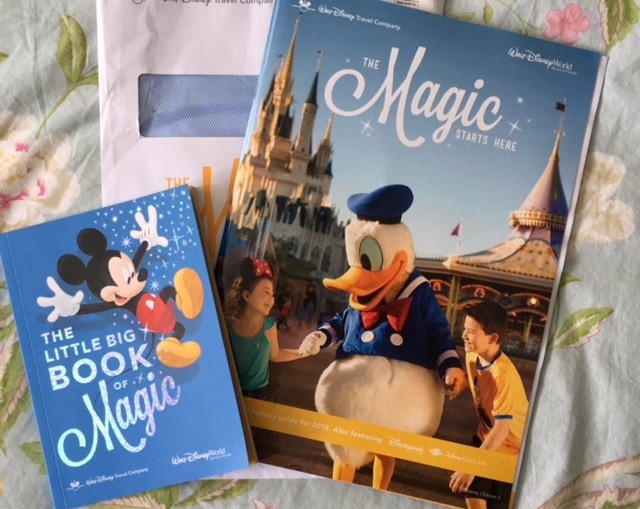 OK guys, so as you may know we are a family of 7 and we have decided to start planning a family trip to Walt Disney World in Florida for 2019. So we thought it would be a good idea to share with you what went into our Disney holiday planning so that it may hopefully be of some help to you.

When to go
Over the past few months we have had many numerous family get togethers to discuss plans, first of which was what time of year we would all like to go, as a group we decided on September, the weather has been very good the two previous times my husband and I have been during this time, the other plus for me is that we could celebrate our twins 4th birthdays whilst out there, crowds were also a major factor, we found crowds to be not too bad during Sept/Oct. With the added bonus of Fastpasses this makes many rides possible in 1 day and not too much queuing with the little ones.
Accommodation
The next major decision was where to stay, this was a very long process of elimination for us. Budget was obviously taken into consideration which left us with a few choices. It was a unanimous vote to stay 'on site' at a Disney resort, there are pro's and cons for off site and on site, but for us, traveling with 3 children (7,4,4) we thought that the extra magic of the Disney hotel, the ease of the complimentary Disney transportation, combined with the 'Extra Magic Hours' you can take advantage of with a Disney resort stay and the fact that there may be a chance we could qualify for Free Disney Dining if Disney decide to release this again for 2019 stays out weighed staying off site for us.
At first, we all decided on a 2 bedroom Villa at Disney's Old Key West resort, this suited us as a family a great deal better than 2 separate rooms at other resorts, but since really looking into it and having discussions with both Disney Holidays UK and Virgin Holidays on the phone it has proved a little more tricky to book than I had hoped.
This resort in particular is a Disney Vacation Club (DVC) resort and the villas are very popular, more so than at Saratoga springs. Bookings could be made 499 days in advance BUT your actual booking would not be confirmed until 330 days out, DVC members have the right to book and be a priority over the other non-members, so in theory you could potentially make a booking for a 2 bed villa 499 days in advance, but then 330 days before you go it could not be confirmed for that date as DVC members could have booked them all by then!
I saw this happening to a few unfortunate people on social media and they had been moved to other resorts, sometimes resulting in more money to pay, this seemed to be an issue for Sept/Oct/Nov 2018 stays. This is not a gamble we are willing to take, so we then decided to chose a different resort.
I have since been told that the Villas at OKW and possibly other resorts will now not be available to book for non DVC members until 330 days in advance to avoid this happening. This is a good idea, as the DVC members would have had their chance to book prior to the others, so when you do make that Villa booking 330 days out at least you know that it will be confirmed. But for us, we want to book as far in advance as possible and we are holing out until April/May time to see if we can get Free Disney Dining if and when it is released for 2019 stays.
Taking all the above into consideration, we have decided to go for 21 nights, departing September 13th 2019 and we have settled on Disney's Port Orleans Riverside for 2 x standard rooms, although I may try to get everyone to agree on upgrading to a garden view room seeing as we are there for a while, but we will see at time of booking how much the upgrade is.
Free Dining
Rumour has it that Free Dining may possibly be released or that there could be some changes to it for 2019, either way I have heard from different sources that this may be in the next few days around 17-19th April. This is of course not guaranteed, but keep your eyes peeled this week and be prepared to book if you can.
At this point, we are still unsure whether to book via Disney, or with Virgin Holidays, when it comes to actually booking, i will see at the time if there is any price difference and what the pro's and cons are and update you as to why we chose one over the other.
If you guys have any input you feel would help us and others then please feel free to leave a comment below, we always love to hear other peoples' thoughts