A Guide To The Disney Dream Cruise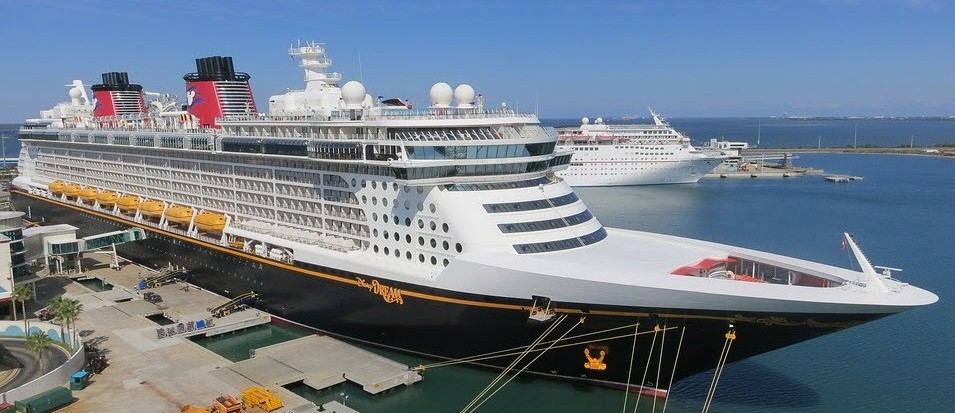 Disney Dream is ready and waiting for you to board, but to ensure that you and your family have an unforgettable time sailing the seas together, you need to choose the best kind of cruise for your family and this guide to The Disney Dream cruise will let you know if this is the best one for you.
If you have really young children before you even begin to determine what cruise would be suitable for you and your family remember that cruise ships have age limits.
The next step is to determine what your family's interests are.
Disney Dream
Disney Dream is Disney's award-winning cruise experience. Not only are there facilities not available on any of the other cruise lines, it has excellent dining, amazing kids' activities, great and adorable staterooms and will sail you to your port in luxury.
There is plenty of entertainment and plenty of fun offered every day by the Disney Cruise line to prevent people from getting bored, there is so much magic and potential for fun.
Here are some interesting facts about the AquaDuck
The tube the riders are enclosed in is about 4 feet in diameter.
AquaDuck filters about 10,000 gallons of water per minute.
Windows in the Tween Club allow children to catch a glimpse of the riders as they pass by.
After sunset, AquaDuck's lights are turned on, creating a colourful and glowing show.
You will have lots of entertainment options such as Live music, Broadway-style performances and tons more. You can truly experience Disney's luxury and fun cruise line and catch many 3D Disney films, enjoy fireworks under the stars and Disney musicals.
Don't have kids? The cruise has tons in store that is worth it for adults such as sports pubs, spas, salons, dance clubs, and more.
Characters of all kinds are on the Disney Cruise Line ships with the passengers, adding fun to this great family vacation that kids will love.
A number of Disney characters sets sail with each and every ship in the Disney cruise line, with surprises around every corner.
Your favourite Characters will make appearances throughout the entire cruise. Aboard the ship, your children can enjoy many of the fun Disney World style activities and play with their favourite characters as well.
The Disney Dream is the first cruise to have the AquaDuck installed, its a fun filled water ride that takes you around the ship. The kids will love being able to go on a water ride on a cruise ship and the views are absolutely amazing.
Imagine yourself having a cruise Holiday under a clear night sky with shining stars and the glistening of the moon on the sea water and a cheerful ambience of your child laughing. The imagination of Disney and its cruise ships go together so well and you and your family will experience the wonders of Disney by going on a cruise holiday.
Disney Cruise Line is a special cruise line that has programs specifically for children. It is the most favoured cruising line for parents to take their children on.
All activities are all open for all children, no matter  their age. The adventure will be very entertaining for kids and adults alike. This cruise line not only brings laughter and smiles to their faces, but also goes the extra mile to make you feel comfortable and feel at ease.
Entertainment Options
Walt Disney Theatre
Buena Vista Theatre
D Lounge
Cove Café
Evolution
687 Pub
Pink
Skyline
District Lounge
Meridian
Vista Café
Currents
Waves
Dining Options
Eye Scream Treats
Frozone Treats
Preludes
Senses Juice Bar
Vanelope's Sweets & Treats
Palo
Animator's Palate
Cabanas
Remy
Enchanted Garden
Royal Palace
Flo's Café
Amenities Options
Funnel Puddle
Midship Detective Agency
AquaDuck
Senses Spa & Salon
Quiet Cove Pool
Fitness Center
Goofy's Sports Deck
Mickey's Pool
Nemo's Reef
Satellite Falls
Donald's Pool
Bibbidi Bobbidi Boutique
Sea Treasures
Mickey's Mainsail
Vista Gallery
Destinations
Port Canaveral,Florida
Nassau,Bahamas
Castaway Cay
Homeport