Ultimate Guide To Walt Disney World's Dining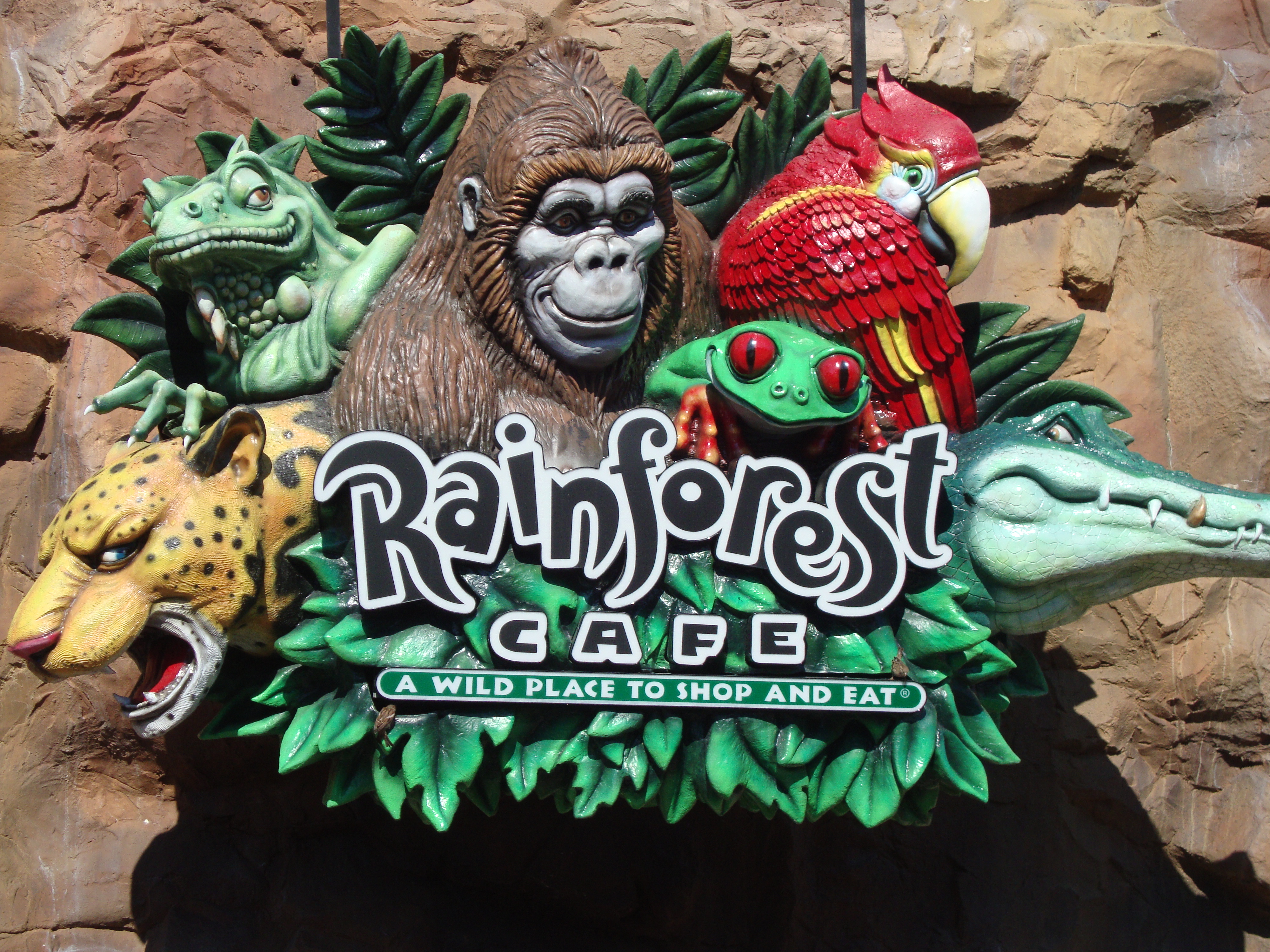 Walt Disney World's dining is bigger than life, a place where statistics reach epic proportions. In this food and beverage area, these figures paint a telling picture of visitors' eating patterns. Find out what your choices are in this ultimate guide.
Consider 1.6 million pounds of turkey drumsticks and more than 2.6 million chocolate-covered Mickey Mouse ice cream bars are eaten annually.
So Much Choice
There are over 100 Restaurants in the Walt Disney World Resort, and some of them offer unique dining experiences that can be found nowhere else in the world.
Whether you want to have a quick snack, a sumptuous meal with your family, or a romantic dinner at a world-class five-star restaurant, you can rest assured that you will find a place that offers a most satisfying dining experience.
There is a huge selection of cuisines for you to choose from, including American, Mexican, Italian, French, German, Japanese, Chinese, Cuban, African, and others. If you want to a truly unique dining experience, you could go to a themed restaurant that offers character meals or a dinner show.
You can also find lots of bakeries, soda shops, candy stores, coffee shops, bars, and taverns in the resort.
Decisions
With so many eateries available in the Walt Disney World Resort, you may have trouble selecting the right ones. It is important that you create a dining plan first before you begin your vacation.
Restaurants in the resort can be divided into seven categories, namely, character dining, themed dining, casual dining, dinner shows, specialty dining, signature dining, and lounges.
By looking at the options that are available under each category, you will know which eateries offer the kind of dining experience you desire. Also, since the Disney World is such a huge resort, it is important that you select eateries that are close to the attractions that you will be visiting.
You can further narrow down you're dining options by considering the type of cuisine you prefer and you're dining budget.
When you book your Disney World vacation package, you will be given the option to purchase Disney World dining plans. By opting for these dining plans, you can make your vacation almost all-inclusive, and enjoy better dining convenience.
The dining plans that are offered include the Disney Quick Service Dining Plan, Disney Basic Dining Plan, Disney Deluxe Dining Plan.
These plans allow you to have snacks and meals at more than 100 selected eateries in the resort. The Disney Basic Dining Plan and Disney Deluxe Dining Plan include meals at character dining, signature dining, and dinner show destinations.
Dining at Walt Disney World
Walt Disney World has a tremendous variety of restaurants which compliment the many theme parks and hotels of the resort. Disney World restaurants provide it all – from gourmet to counter service.
The variety of restaurant themes is amazing, from Italian to California, Mom's Home Cooking, to Drive in Theater. Disney will also provide for almost any special diets.
All you need to do is explain your needs to your waiter or waitress, although it also never hurts to call ahead if you have the time. Walt Disney World restaurants also have many special events, another reason to check before you go.
Since there is so much variety, it is a good idea to do some homework before you go. If I were you I would start with a good book. You can find a few good ones at your local library.
You can also visit the Walt Disney World website for some great information. You can get some great information from the Disney "cast" members at your hotel. Finally, you can always check out pictures and menus of restaurants before finalizing your booking arrangements. The Disney World website is a good source for restaurants and menu information.
Travel agents specializing in Disney trips and packages can give you excellent tips, especially when bringing children along.
While almost all of the Disney World restaurants are children friendly, there are Character Dining Locations or special spots where your favorite Disney character will be appearing that you might want to bring your children to see.
Not all of the restaurants offer Reservations. The restaurants that do, will ask you to check in at least 10 minutes before your seating time. Plan well ahead when you are going to WDW, as dining reservations may be taken as much as 180 days in advance. Some reservations at the Walt Disney World restaurants must be guaranteed by a credit card.
Whatever type of cuisine, Walt Disney World's restaurants will surely have something that will please you. The list of restaurants crosses all sorts from foods like Hot Dogs and Burgers to Moroccan and Japanese. With so many different restaurants to choose from at Disney World, finding the one you like may be slightly challenging, but it'll be worth the effort!
However you choose to enjoy your dining at Disney World, remember, you are getting more than just a meal, and you are getting the Disney World Dining Experience. And although it may cost you a little more, almost every time you will find it to be worth the price.
So, be adventurous, and don't be afraid to try something that may seem foreign…you might just be surprised at how much you like it!
My Favoruite Quick Service Restaurant
Cosmic Ray's Starlight Cafe is Situated in Magic Kingdoms 'Tomorrowland' section, Cosmic Ray's Starlight Cafe truly is out of this world, for me it is one of my absolute favourite places to stop off and eat.
It has a great variety of food for both lunch and dinner, with classics such as the good old Angus Bacon Cheeseburger, hotdogs, nuggets, Rotisserie Chicken, pulled pork, ribs and many more including healthy options such as Greek salads.
One of the great things about this restaurant is the Toppings Bar, once you have received your order, be sure to head over to there to add some of the succulent extras to your meal, they have things like sauteed onions and mushrooms, pickles, and toppings such as lettuce, tomatoes, fried onions and various sauces.
One of my favourite things to order is the Grilled Chicken Club, this is a herb-marinated chicken breast topped with American cheese and bacon all in a bun, I choose the fries, but green beans or mashed potatoes are also an option. I head straight over to the toppings Bar to add the delicious sauteed mushrooms and some lettuce and tomatoes and it really is delicious and I highly recommend it.
What is your favourite restaurant at Disney? What's your favourite food? Do you have a favorite quick service restaurant? Leave us a comment below.