Fantastic worlds – Universal's fourth park?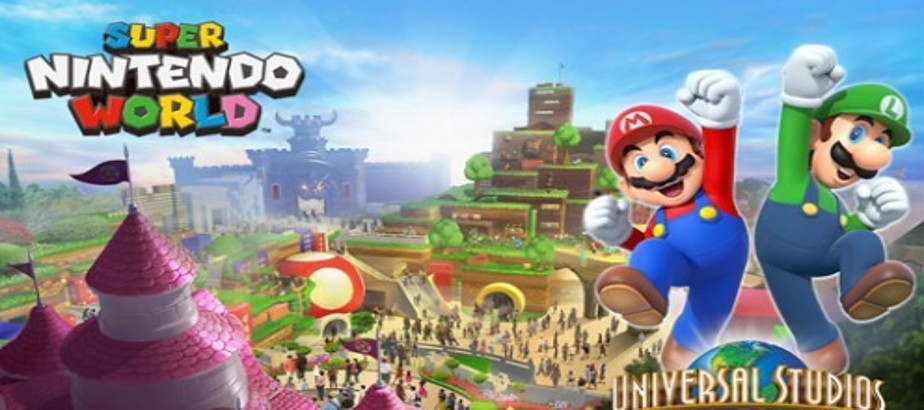 I recently wrote about a rumor that Universal was opening a fourth park and i can tell you that its been all but confirmed. Universal brought a whole load of new land in 2015 and even more in 2017 so it would make sense that this is true. Comcast which is NBCUniversal's parent company have basically confirmed that their fourth park could be Fantastic Worlds and last month Universal trademarked that name for use in their theme parks.
Fantastic Worlds is an ideal name for the new theme park, The possibilities for this land if called that is appropriate and would fit nicely in with the rumors, with the most obvious part of the new park being Super Nintendo Land.
Universal have already said that Nintendo land has been planned for Hollywood, Orlando and japan. Super Nintendo Land in Japan has been officially scheduled to open in 2020.
Universal have already said it will be bringing Nintendo rides and attractions to its parks and that was back in 2015 so it makes sense that Nintendo could be naming the park after it or at least part of the park.
Like i said in my blog a few months ago there is still strong possibilities that potential lands could be based on Jurassic World, Lord of the Rings and The Ministry of Magic, which would fit in with the Wizarding World of Harry Potter and lets not forget Star Trek. These would all fit into the Fantastic Worlds Title.
We have known for sometime now that something big is coming to universal. They have been building out for a few years now with the recent opening of Volcano Bay water park and Universal continues to build new and exciting Hotels.
Harry potter is a big marketing tool for Universal and a big hit for the park, but they will need to up their game with Disney World set to open Star Wars next year, so this will be interesting to see if Universal can keep up and get it right with their new park.
There is another rumor that a Fantastic Beast's land will be within the new park and if true that could replace the previously rumored Star Trek land, i wouldn't want to be the one that chooses out of those two.
DreamPark is a name that still could be used for a specific land inside the rumored Fantastic Worlds which would have multiple mini lands within it. Trolls, How to train your dragon, Shrek and kung fu panda are also rumored to have mini lands inside the new park.
The new Aventura Hotel opened on August the 16th and it will bring Universal's rooms total to 6,000 that's about 2.5 times more than it was 5 years ago with comparison to Disney as they have 30,000 rooms across 25 hotels and resorts in the Orlando area.
If you didn't know, they will be opening a new hotel complex in 2019 and that will all help with the company's earnings which was up nearly 4% in the second quarter sitting at around $1.36 billion.
The opening for Fantastic Worlds is expected to be announced in the early 2020 and the permitting of the park to be with Orange County Within the next few months. Universal do the total opposite to what Disney does, they usually announce new lands or attractions years before they open and most of the time before any work has even started.
Universal normally waits until the new project is up and running and construction has started before revealing what they are working on. One thing is for sure Universal are keeping quiet and they are doing a very good job about it.
Let us know what you would like to see at Universal Studios.