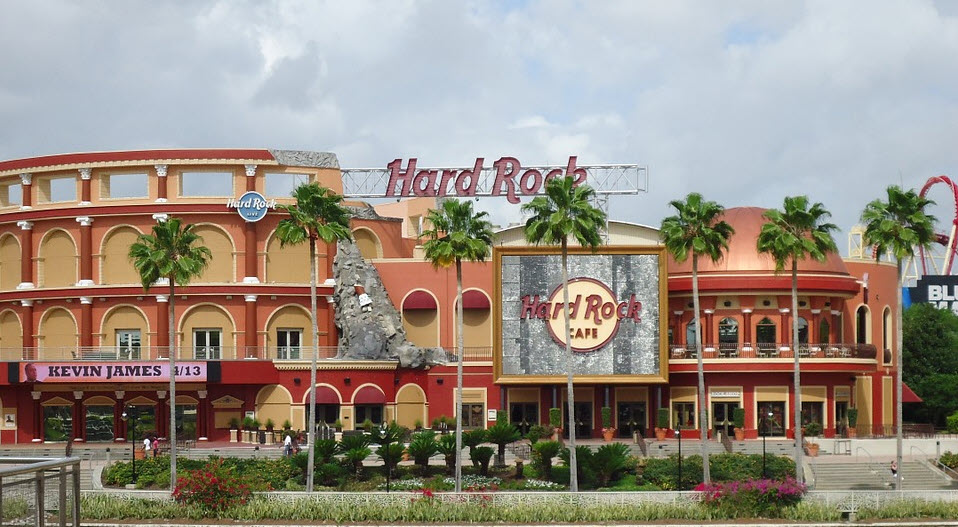 There are all sorts of travel destinations around the world. Some of which have been around for years, while others have only just sprung up recently. This post will show you my top 8 hotels in Orlando.
Whether you want to travel to explore the artifacts of ancient Rome or Bethlehem, or plan a return trip to Universal, surely having a cheap hotel in Orlando near universal can not only cut costs but also cut travel time and allow you to spend more time seeing the shows and rides that you want.
During the 1970s, Orlando in Florida was known as a farming town. However, when Walt Disney World arrived, it soon became a hot spot for tourism that attracts millions of people every year to its friendly resorts and theme parks.
Finding cheap hotels in Orlando near Universal may cause many to think that the nearer you are to Universal Studios the more expensive hotel prices will end up being.
However, this is not the case if you know where to look.
1.Disney's Polynesian Resort
Escape to a tropical paradise that features lush vegetation, thatched roofs, koi ponds, white-sand beaches and culture of the South Pacific. And do it all on Disney World property so you can also spend your days revelling in some of the World's best attractions.
The resort has 11 2-story and 3-story village longhouses and a Great Ceremonial House that was built to resemble a royal Tahitian assembly lodge. At night, you can catch a traditional fire-knife dance, accompanied by authentic drumming, chants, and a luau.
2. Disney's Animal Kingdom Lodge
This African lodge-style hotel Is set among a 33-acre wildlife preserve, where more than 30 species of animals roam free. It also features authentic African-inspired architecture, thatched ceilings, large beams, a woven ceiling, hand-carved golden- tone furnishings, real African artifacts, a vast mud fireplace in the main lobby, 2 African-themed restaurants and a nightly campfire with storytelling
3.Gaylord Palms Resort Hotel
The exterior of the Hotel was built to replicate the style and grandeur of a turn-of-the-century Florida mansion, while inside you will find modern rooms and a variety of restaurants and shops. The three Gaylord signature glass atriums here are tropical, lush and recreate three Florida themed environments; the Everglades, Key West, and St. Augustine.
4.The Grand Bohemian Hotel
Sitting like a crown jewel in the heart of downtown Orlando, The Grand Bohemian is designed with an early 20th century European/Bohemian theme. They proudly showcase over 100 pieces of rare artwork from renowned artists such as Gustav Klimt, Egon Schiele, Larry Young, and David Wu-Get Key. The hotel is also home to a very rare and expensive Imperial Grand Bösendorfer piano, one of only two in the world.
5. Loews Portofino Bay Hotel at Universal Orlando
The sights and feel of the Italian Riviera have been brought to Orlando with the Portofino Bay Hotel. You can take a stroll through the festive harbour piazza filled with Italian sports cars. Vespa scooters, and moored boats. The hotel also features three themed swimming pools. 42,000 square feet of meeting and function space, supervised children's activity centre, a Mandara Spa and enough dining options to take a culinary tour of Italy without leaving the hotel.
6. Hard Rock Hotel at Universal Orlando
You wouldn't think that a hotel that has been voted "Best hotel in Orlando to spot a celebrity" would have also been voted one of the "Top 50 Best Family Resorts in the U.S. and Canada", but it has. If you want to vacation in Orlando like a Rock Star, then this is the place to do it. It has an array of dining and partying options, including the World-renowned Palm Restaurant and nearby is the World's Largest Hard Rock Café and Hard Rock Live Orlando, a 3,000-person concert/party venue.
7. Disney's Wilderness Lodge
This hotel was inspired by the Great American Northwest National Park lodges from the turn of the 20th century. A few of its features are; a 7-story lobby built from 85 loads of Lodgepole pine, an 82-foot tall lobby fireplace, a bubbling spring that flows into a creek and tumbles over a sparkling waterfall to empty into the featured swimming pool, a geyser that was fashioned after Yellowstone National Park's Old Faithful and erupts on the hour with a plume of water jetting 120 feet into the air.
8.Ritz-Carlton Orlando
Along with the famed Ritz Carlton service, you can find a Greg Norman-designed 18- hole championship golf course, three lighted tennis courts, a fitness centre, a Lazy River, 40,000 square foot Spa, jogging trails and a life-size chess board at this regal resort set at the 500 acre Grande Lakes Orlando complex. What really sets this hotel apart is the quality and variety of its recreational activities. A few more options you will have include a rope course with zip line and giant swing, horse-drawn carriage rides, fly fishing school and on-site fly fishing and eco-tours on Shingle Creek, the headwaters to the Florida Everglades.
Cheap Hotels in Orlando
Universal Studios is a wonderful place that offers amusement parks, rides shows and thrills and there are many cheap hotels in Orlando near Universal Studios.
Searching online is an ideal place to start when you want to find great deals on cheap hotels in Orlando. Not only that, but you can compare prices with other hotels in the area you are searching for, which will help to determine where you go.
Before deciding on which cheap hotel you want to pay for, it is a good idea to think about the amenities, cost, quality, reviews, star rating, distance and transportation that is generally included in many hotels at popular resorts.
These will help to provide an overall impression of a potential hotel that comes at a cheap price. Just because you are paying for a cheap hotel does not have to mean that the quality of the hotel is bad.
Your experience in Orlando should be one that leaves a lasting impression for good reasons, which is why you should take the time to find a hotel that is both affordable and of sufficient quality.
Yet, if you want to secure cheap hotels in Orlando near Universal it is wise to book your hotel at least two months in advance. There is no point searching for a deal, only to ponder about it before searching for another deal that you may not find. When you find a deal worth taking, take it and book your room.
We hope we have helped you. If you have any questions just ask? What is your Favourite Orlando Hotel?