New Monorails Coming To Walt Disney World Orlando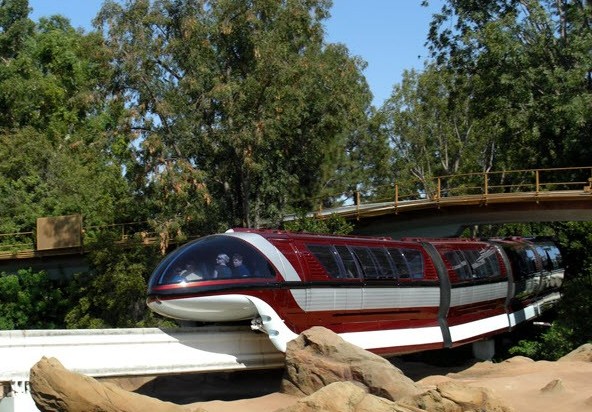 Time and time again we hear rumors of new monorails coming to Walt Disney World Orlando, well I can finally confirm that the fleet is getting an upgrade. Disney's imagineer Bob Gurr was at a special event on Saturday night for the new documentary called Walt Disney's Master of Dreamers.
Former Imaginner Bob Gurr said that the new monorail trains are still years away from being ready, but are in production. The aging mark VI monorails are very problematic and have been used in the park since 1989.
The monorail has been in the spotlight recently for having several breakdowns, someone posted on Twitter that a a part of the monorail actually fell off between Epcot and Magic Kingdom.
I imagine these incidents and the more recent malfunction on the monorail red which happened in January was the main reason why they have decided to change the fleet.
There was a video of the doors of the monorail wide open while it was on the way to Epcot.
Disney has taken the appropriate steps and have also added signs to all monorails to that warn guests against leaning on the doors as a precaution. But i think that shows the degree of seriousness that Disney is taking these apparent incidents.
Bob has always been known for his work with Disney rides and vehicles, he has worked on rides such as Haunted Mansion, Autopia and Matterhorn.
The Cost
The mark VI fleet was in the region of $3.5 million to build per train and the new fleet will apparently be built by Bombardier of Canada and which means that they will be built by the same people that made the mark VI monorail Trains.
Disney have been looking for different ways to pay for the new fleet of monorails, which they have estimated will cost in the region of $250 million.
Magic Kingdom's Main Street Theater looks like it's going to be put on hold and i think the finances will be set aside from the theater to build the new monorail fleet.
Recently Disney has been looking at other ways to transport guests around Disney Parks, this includes 'Minnie Van' and the upcoming 'Disney Skyliners' which will Transport Guests in Gondola's from Pop Century, Disney's Art of Animation and Caribbean Beach resort to Disney's Hollywood Studios and Epcot, with the main hub at Caribbean Beach Resort.
Disney used to have a gondola system it was called skyway it was built in June 23, 1956 and closed on November 9, 1994. The reason for closure was stress cracks on the metal supports. I was upset that i never got to ride the skyway, but now they are coming back so it looks like I'll be able to tick that off the list 🙂