Quick And Easy Ways To Save Time And Money At Disney
Time is Money so the saying goes. What if you saved money on your Disney World vacation and spent less time in lines? We're going to show some quick and easy ways to do just that.
Missed those things that you told the kids they would enjoy? So what are the secrets to saving time at Walt Disney World.
Then look no further, my top 5 time saving tips might help you do just that.
1. Planning
When you go to Disney planning is vital. Always plan ahead and read up on Disney before you arrive. There are some really good websites out there to help you prepare for Disney. We have a fantastically helpful website that can help you plan your holiday around you and your needs. Disney and Orlando Geeks 🙂
2. Food
Whether you want to spend time in a Disney restaurant or just eat on the go there are some amazing restaurants at Disney world. When booking try to get free dining it will save you so much money in fact you could go to Disney and not spend a penny on food.
It is very important that you book in advance because the restaurants get booked up very fast. Always make a note of your reservation number also some of the more popular restaurants need a credit card guarantee so if you need to cancel make sure you do it as soon as you can or you could be charged.
3. Rain showers
Rain showers are very common in florida especially in the summer months. Showers are normally over very quickly and in fact cool humidity down so don't be one of those people that leave the park at the first sign of rain.
You will be surprised how many people do but if you stay in the park that means fewer people and shorter lines. Just have a look around the shops or get a bite to eat, then just you wait and see the sun will soon show its face.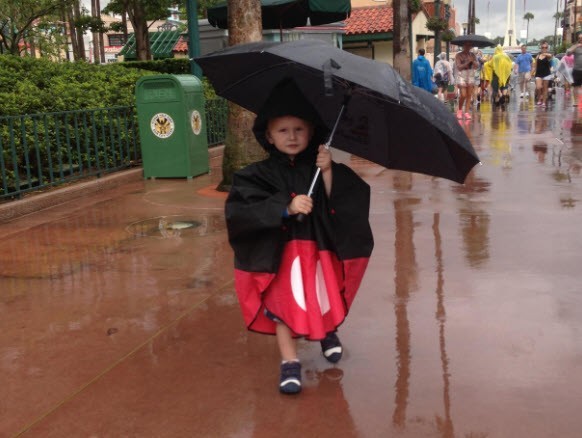 4. Child Swap
Most Disney rides have height restrictions so if you have a child you all won't be able to go on the ride. Disney have a child swap system that saves you from having to stand in the line twice.
Just ask the Disney Cast Member at the start of the line if a swap is available if yes then simply ask for a Child swap pass. The first family member will stand in line and go on the ride then the second family member gives the swap ticket to the cast member and does not have to stand in line again.
5. Fast Passes
Fast passes are free and very easy to use and are one of the best ways to save time and see more attractions. They allow you to bypass the regular line and go straight to the fast pass line which is much quicker.
Fast pass machines will be outside the entrance to the most of the popular attractions. You can select a time frame suitable for you it will be a 60-minute window then return within this time frame to join the fast pass line.
Using the Disney Fast Pass will significantly reduce the amount of time that you spend standing in line. For those that carry a mobile device you can download the my Disney experience app and you can choose your fast passes 60 days in advance for those staying on Disney property or 30 days in advance if staying off site.
Do you have any of your own time/money saving tips you'd like to share with everyone, just leave them in the comment below.