A Guide To Disney World Passes
Disney World passes will get you into all the parks of your choice and can be purchased online or through your travel agent, this guide will give you the lowdown on all your options
If you are going to be spending a great deal of time at Walt Disney World, you may want to consider purchasing Park Hopper passes or an ultimate pass. Disney Park Hopper passes are also a great idea if you are not sure which park you are going to want to spend most of your time at.
You can purchase a four, five, six, seven or ten-day park hopper pass and pick and choose exactly where and when you want to explore the Disney theme parks. Here in the UK we also offer deals and ultimate tickets, you can often find a '14 days for the price of 7′ deal along with the normal 7-day ticket and there is also a '21 day Ultimate Disney pass' available for those that stay and play for longer than 2 weeks.
You are likely to have a favourite ride and a hopper pass will allow you to go back and relive the magic again and again. You can grab your park hopper pass, get the kids in the car or hop on the shuttle bus and head to the parks.
You can spend the day on the rides at the Magic Kingdom, then swing by Epcot in the evening for an unbelievable firework show. A park hopper pass will never make you feel like you are stuck staying the entire day in one park.
You can come and go as you please and enjoy everything Walt Disney World has to offer in all of its four wonderful parks. Hopper and Ultimate passes allow you to visit the Walt Disney World Resort Parks as many times as you like, "hopping" around the parks as often as you like, for as many days as your ticket is purchased for.
These passes are also helpful when you have younger and older children along with you because you can spend part of the day in a park for the younger ones and then the rest of the day in another park with more rides for the older ones. Usually the more days purchased in advance means that it works out less money per day.

Disney fast passes
In the past, there was one major complaint that everyone had when it came to taking the drive to Orlando, Florida to see the Mouse at Walt Disney World: having to wait in really long lines in the hot Florida sun to go on a ride that would last only 4 minutes.
Let's face it, you've just paid out hundreds or even thousands of pounds to take your family on a Disney World vacation, the last thing you want to do is spend half your time standing in a slow-moving line, snaking back and forth and seemingly going nowhere.
Well, a few years ago, the Walt Disney World Imagineers felt your pain and heard your cries for sweet relief. Ultimately, they devised something called the Fast Pass System.
Now, if you're a regular visitor to the "World" like I am, this is not anything new to you. You know how awesome that little Fast Pass ticket is and how- it saves you so much time to wait in ride lines. But, for the uninitiated: those who have never been or have not been to Walt Disney World since it was released, let me explain what this Pass System is all about.
The concept is very simple. It's an appointment system that lets you ride your favourite attractions when it is most convenient for you. You simply go to an attraction, like, let's say, Space Mountain.
You walk up to the Fast Pass ticket machines located nearby, insert your park admission ticket or scan your magic band into the machine, and pick up your "ride appointment time" your Pass ticket will be printed from the ticket dispenser.
Your Fast Pass will have a 60-minute window* printed on it. It is during that time that you may come back to Space Mountain and enter the Fast Pass line, bypassing all the poor unfortunate souls who will have to wait until eternity to ride through space.
You're waiting time is usually 30 minutes or less. In Disney time, that's a miracle.
For those using the "My Disney Experience" app, you can book fastpasses via your mobile device up to 60 days in advance if you are staying on Disney property, or 30 days in advance for anywhere else.
You can also get last minute ones on the actual day by trying to refresh the app as people do make cancellations if they have decided to leave the park early or not go to that selected park on that day. So it is worth a try on the app before you decide to commit to a lengthy queue.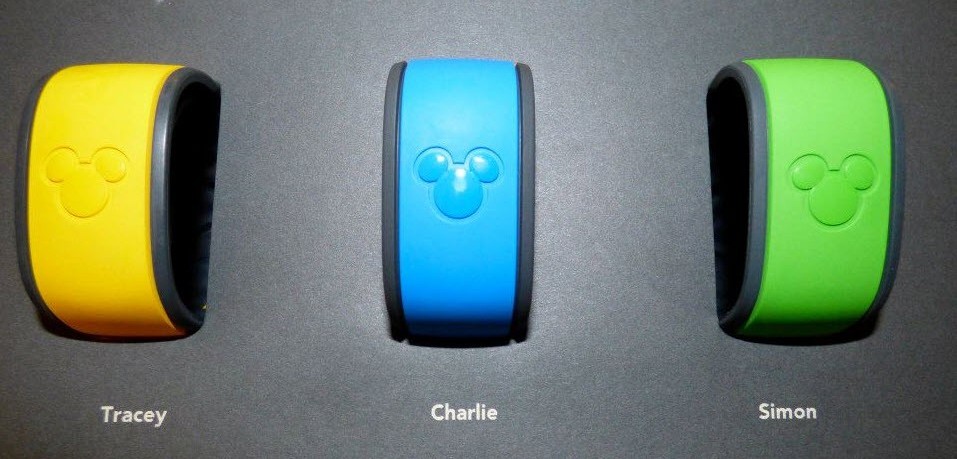 What Are The Different Disney World Park Passes?
In beautiful Central Florida, there are many Disney adventures to embark on every day. From the Magic Kingdom to Hollywood Studios, Blizzard Beach and Typhoon Lagoon to Epcot centre and Disney's Animal Kingdom, there is a smile waiting for whatever Disney fantasy you and your family take part in.
Firstly, there is the 'Magic Your Way' ticket. To make things easy for families as they venture into Orlando, and Lake Buena Vista, Walt Disney World has created Magic Your Way Tickets.
These tickets allow guests to visit any park of their choosing on any given day, thus removing the restriction of having to go to a specific park on a specific day. Disney and other ticket brokers offer discounts based on the number of days you plan to visit Walt Disney World.
The days range from 1 day to 10 days. The average price per day for a 7-day Magic Your Way Base Ticket Is less than half the price of the same single-day ticket. Families using a 'Magic Your Way' Pass are welcome to change their plans day-to-day as things such as weather, sickness, travel and other detours may force you to change them.
Having this flexibility will keep your family happy and excited to visit the many area attractions, shopping and theme parks in the l-Drive, Kissimmee, and Disney areas.
Disney knows that Central Florida has more to offer than Disney, so having the reassurance that you can skip a day and come back tomorrow will ease a family's mind when planning their summer vacation. These tickets however do not allow "hopping" from park to park and do not include Disney's two Water Parks, Typhoon Lagoon and Blizzard Beach.
Secondly there is the Park Hopper Pass, this ticket introduces a whole extra level of Disney adventures to your vacation. With a Park Hopper Pass you now have the flexibility to roam from park to park within a given day.
Start the morning off at the Magic Kingdom, get some Mickey money and visit Jack Sparrow on Pirates of the Caribbean. Take off for lunch and ride the Tower of Terror at Hollywood Studios and wind down the day with some wining and dining from around the world at Epcot Centre.
This Is all made possible with the Hopper Pass. One pass, all four of the main parks. For those that don't want to miss a thing, but are cramped for time, the Park Hopper works great for middle of the week trips when the parks are less crowded and let you cover more ground quickly.
This is much more flexible than the 'Magic Your Way' ticket as it allows more ground to be covered in one day.
Further, to the 'Hopper Pass' is the 'Park Hopper Plus' ticket, this gives you the same as the Hopper ticket above but with the added extra of "Plus Visits", you can choose one of the following for your "Plus Visits" :
Disney's Blizzard Beach Water Park
Disney's Typhoon Lagoon Water Park
One (1) Round of golf at Disney's Oak Trail Golf Course – green fee only (tee time reservations are required and subject to availability)
ESPN Wide World of Sports Complex (Some events require an additional admission charge, valid only on event days.
Disney's Fantasia Gardens Miniature Golf Course (Valid for one miniature golf course visit per day before 4:00 p.m.). Cannot be used on the same day as Disney's Winter Summerland Miniature Golf Course.
Disney's Winter Summerland Miniature Golf Course (Valid for one miniature golf course visit per day before 4:00 p.m.). Cannot be used on the same day as Disney's Fantasia Gardens Miniature Golf Course.
Exclusive to the UK holiday makers we have the 'Disney Ultimate' Ticket available, these come in 7, 14 and 21 days. Many deals are to be found such as '14 for the price of 7′, plus many tour operators and ticket brokers offer various deals such as 'free Memory Maker' or other free incentives or saving cards.
True to its name, this truly is the 'Ultimate' ticket that Disney has to offer and provides you with complete freedom to come and go as you please, allowing you to experience every inch of happiness that Walt Disney World has to offer.
The 'Disney Ultimate Ticket' offers you 7, 14 or 21 (whichever you choose) consecutive days access to:
Unlimited access to all 6 Disney theme parks – Magic Kingdom Park, Epcot, Disney's Hollywood Studios, Disney's Animal Kingdom Theme Park, Disney's Blizzard Beach Water Park and Disney's Typhoon Lagoon Water Park – for up to 21 consecutive days
ESPN Wide World of Sports Complex
Disney's Oak Trail Golf Course
One round of mini golf each day of your Ultimate Ticket at either Disney's Fantasia Gardens Mini Golf Course or Disney's Winter Summerland Mini Golf Course
Unlimited use of the Disney transportation system.
Disney's Ultimate Ticket is only available to pre-purchase before you leave the UK
All the above tickets allow you to use Disney's 'Fastpass' system. These tickets DO NOT include parking