Top 10 Reasons For A Disney Family Cruise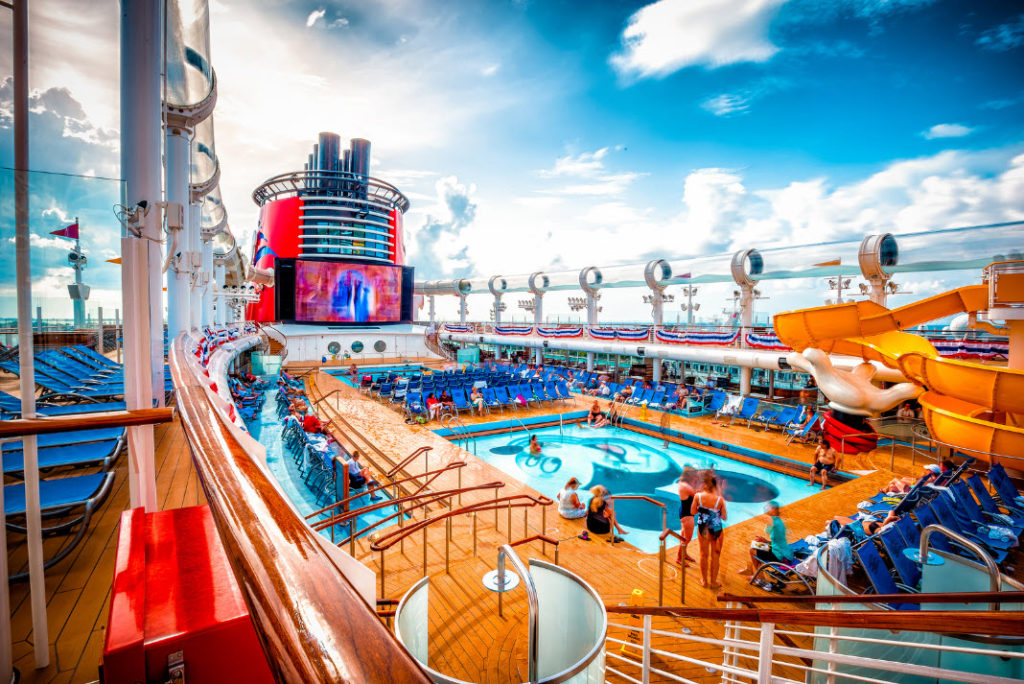 If you have never had the opportunity to look into a family cruise then a Disney Cruise is definitely one to consider. It is one of the most magical holidays you will ever go on.
You have 4 ships to choose from the Disney Dream, Disney Wonder, Disney Fantasy and the Disney magic. Once you have experienced a Disney cruise you will never want to go on anything but this one. Children will discover that dreams really do come true and together you will create memories that will last a lifetime.
Here are my top 10 reasons for a Disney Family Cruise:
1. Children Under Age 12
Every child needs to experience the magic of Disney family cruises. From pirate ships and princesses to a nonstop interactive wonderland, almost an entire deck is for kids with some great children clubs. This is a special experience that will forever be remembered and never forgotten.
A Disney Cruise is the easiest way for your child to get that special one-on-one character experience simply because the ships are limited to a certain amount of people.
2. The Rooms
You will not be disappointed with the rooms on a Disney cruise whether you want a room with a balcony or a room with a port hole, they are all simply amazing.
The rooms are very spacious and well-equipped with comfort and relaxation in mind, the staterooms are designed with families in mind with nearly all of them offing a split bathroom with separate sinks and a bath tub.
They offer four different staterooms, inside, ocean view, veranda and suite for all your needs, also you can also request connecting or side by side rooms. Traveling the high seas has never been so much fun.
3. Cruises are for all the family
The kids will fall in love with a Disney Cruise, but its not all about the kids. You can send them to the youth club while you enjoy yourself at the adult only pool.
The kids can join you for dinner and spend the evening watching fireworks or one of the great shows on offer. Disney cruises have everything you could need for a family holiday and if you don't want to be apart from your children then there are lots of family activates to do on board.
You will have a copy of the personal navigator newsletter delivered to your stateroom, it contains all the next day's entertainment, activities and Character Greetings so you can plan your day ahead.
4. Visit Breath-taking Destinations
Disney's family cruises feature an exclusive stop at their own private island; Castaway Cay. Other stops include St. Thomas/St. John, Nassau, Grand Cayman, Alaska, Puerto Vallarta, Cabo San Lucas Playa Del Carmen, Cozumel, the Mediterranean, and many other exotic locations.
The Destination routes on a Disney Cruise line is one of the best in the business.
5. Fine Dining
The Food presentation is amazing and you will not be disappointed, they really go the extra mile when it comes to food and service. If you don't feel like going to a restaurant then you can just have chicken fingers or hamburgers poolside.
I've heard that Palo's is one of the best experiences on board and is not to be missed.
6. Onboard Entertainment
Disney Cruise Line has the best entertainment in the industry. Each ship has their own shows and you will be entertained by some classic Disney Characters that we all have grown to love over the years.
If you feel like watching a movie you have two options, one of them is the buena vista theater which shows new release movies in an indoor theater, the other option is to watch a movie on the outdoor LED Funnel Vision screen.
Studio sea is a really nice place where the entire family can participate in Karaoke and game shows.
7. Castaway Cay
Castaway Cay is Disney's own private island located in the Bahamas. You will not want to miss Castaway Cay as there is so much to see and do from snorkeling to just relaxing on the beautiful beaches. The kid's clubs are located on the island, there is a teens-only beach, a family beach, and an exclusive adults-only beach.
I particularly like the sound of serenity bay which is an adult only oasis, you can treat yourself to an Open-air cabana massage and drink cocktails at castaway air bar.
There are solar panels in the back stage of castaway cay that are used to fuel water heaters for bathing, laundry and for crew members that actually live on the island.
8. Teenagers
All the Cruises offers a complete guest experience for teenagers and they have so much to see and do. Each Disney ship has a club that is for teenagers only.
This allows you to provide your teenager with a great vacation knowing that Mickey Mouse and his pals are watching out over them.
Kids aged 11-14 can head to Edge which is an interactive play space where kids can play video games, scavenger hunts and much more. Guests aged from 14-17 can head to Vibe, it's a teens only lounge which has a big screen tv, games, snacks and much more.
9. Alone Time for Parents
If you are worried that you won't have some much-needed alone time then don't be, you have the kids club 🙂
The counselors will look after your children and if the kids need you they will simply page you. So you can rest easy and visit the adult only pool or go for a romantic meal just for two.
10. People Who Have Never been on a Cruise
If you have never cruised before, you have to take a Disney Cruise. Once you've been on a Disney Cruise, you won't want to sail on any other cruise line.
Disney's amazing customer service is the best you will ever receive. if you love cruises and Disney then you will absolutely fall in love with a Disney Cruise, it has everything your heart desires.
Have you had the opportunity to go one of these great cruises? or planning to in the near future? Let us know about it in the comments below