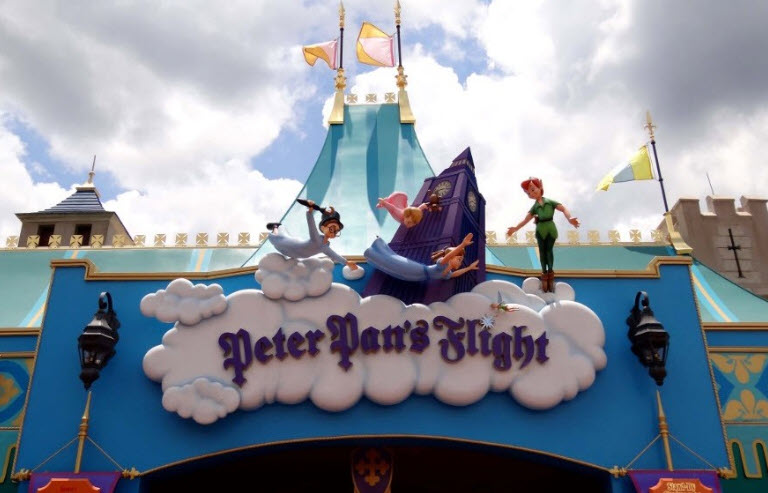 Disney has just brought 1,500+ acres for $11 million from the estate of Frank E. Brownin according to the latest Disney World news. Brown was the son of Oren Brown, an Osceola County cattleman who supposedly refused to sell his land to Walt Disney.
Disney Buys Additional Land in Osceola County
Last month Disney paid $23 million for the 23-acre BK Ranch which is right next to the Brown property. The land was marked to be home to 3,000 homes and office space before Disney brought it.
Disney has not said what they are going to do with either land yet. The land is located just south of Disney World.
It seems Disney are not the only one's buying land in central Florida with Universal just down the road buying hundreds of acres of land for its up and coming expansion.
Disney World is Finally Getting a Mickey Ride
Mickey & Minnie's Runaway Railway was first announced at the D23 Expo in July 2017 and it was to replace the Great Movie Ride. Disney have also announced a partnership with Panasonic and their laser-illuminated projection system which is supposed to be amazing. The ride is well under construction and on course to be completed late 2019. Hopefully it will be done for when we go in September.
Some interesting facts about Mickey & Minnie's Runaway Railway:
The Great Movie Ride vehicles will still be used
A new show area is being built
The ride will have moving figures
Ride length should be 5-6 minutes
Three dimensional backdrops
The attraction is expected to include over 10 audio animatronics
Epcot is introducing a new IllumiNations Dining Package
This will be the last year you will ever see IllumiNations,which ends in the summer of 2019. Lots of people are coming to see the nighttime spectacular for the last time and Disney are making it much easier to watch. Disney are introducing the IllumiNations Dining Package.
This package includes the favourites from the Rose and Crown pub menu which also comes with unlimited alcoholic and non-alcoholic beverages.
The first course features either a Scotch Egg or the United Kingdom Cheese Platter. Entrees include Fish & Chips, Corned Beef and Cabbage, Scottish Salmon, and Bangers & Mash. Dessert is the Pudding Platter, with Sticky Toffee Pudding, English Trifle, and Chocolate Nougat Bar.
Kids get a soup or salad, and then can choose between a Cheese & Turkey Flatbread, Turkey Meatball Pasta, Cheesy Pasta, or Fish & Chips. For dessert, kids can have Fruit Salad or a Trifle.
Reservations for the IllumiNations Dining Package will be available starting January 17. Pricing will run $85 per adult (ages 10+) and $35 per child (ages 3-9).
We go back in September so will miss the final show which I am gutted about. We loved this show so hopefully there will be an even better show when we visit.
Opening date set for Grapefruit garage
Disney will be officially opening the new Grapefruit Parking Garage in the next couple of weeks. It will provide additional parking for guests visiting Disney Springs. The whole project cost a total of $58 million and has space for an additional 3,000 vehicles also it will have the same tracking technology that the Lime and Orange garages currently have.
This garage is located on the other side of Buena Vista Drive so there is an elevated crosswalk so that guests will have walking access to Disney Springs.
Peter Pans Flight is Closing for Refurbishment
If you are traveling to Disney World in the next couple of weeks then you will definitely want to know that one of the best rides at Magic Kingdom will be closed for refurbishment through early February hopefully will only be for a couple of weeks.
There has been no details for the reason for the refurbishment but I'm sure that the reason from the time frame is just some maintenance work. Peter Pan is one of the most popular early morning attractions at Magic Kingdom so you will have to expect wait times at other attractions to go up a bit during this time.
What are you looking forward to at Disney? Have you got a trip coming up? Let us know below.