Walt Disney World News, Rumors And Updates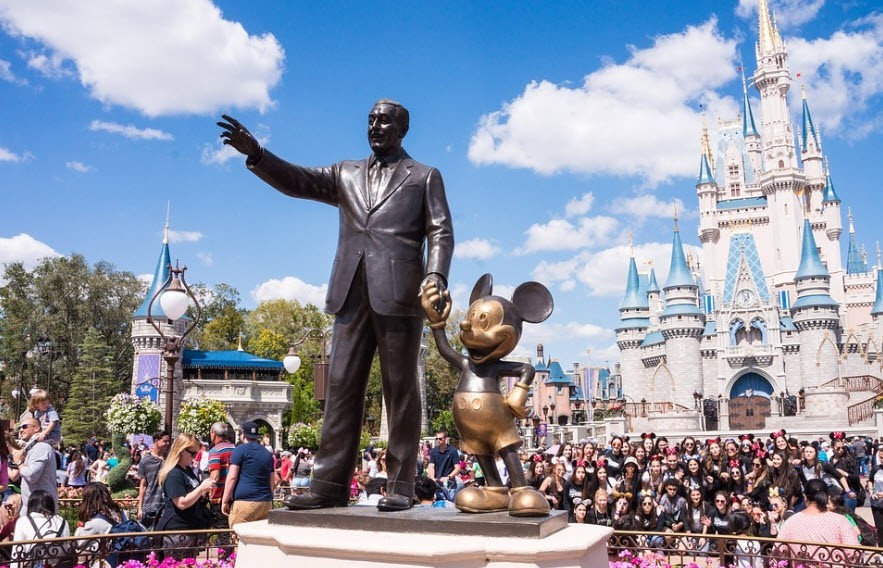 In todays post we're going to be letting you in on all the news, rumors and updates for Walt Disney World. I'm really looking forward to Star Wars: Galaxy's Edge coming to Disney's Hollywood Studio's.
#1 Disney Reach Agreement with Orlando Union
Disney have finally Reached an agreement to raise starting pay from $10 to $15 by October 2021. These raises will be life changing for everyone involved and is the largest proposal ever offered by Walt Disney World with significant pay rises. This will also help cast members that are not tipped and can't make the money up in tips. Disney will also offer a back payment that includes 50 cents and hour or 3 percent for all hours worked back to September 24th 2017.
Only full and part-time hourly cast members will be able to vote on the pay rise. If this deal is approved the new contract would start at $11 by December 2018, $12 by March 2019 and $13 by September 2019 then $14 in October 2020 and finally $15 in October 2021. The vote will go ahead on the 5th and 6th of September.
#2 Ratatouille Ride (Coming Soon)
Construction for Ratatouille is well under way at Epcot and is going to be the exact same ride experience as the DisneyLand Paris ride. The ride will be behind the France pavilion and will have a large sidewalk connecting the new area to the existing pavilion. The new attraction will be a trackless 3D ride themed to the film Ratatouille
At the moment there is no sign of an exit gift shop which is the same as DisneyLand Paris. The ride should be open in late 2019 around the same time as Star Wars land at Disney's Hollywood Studios. No official opening date has been released yet also there is no ride name yet but these are rumors to be in the pipeline:
Ratatouille: Remy's Crazy Kitchen Adventure
Ratatouille: Chef Remy's Culinary Chase
Ratatouille: Remy's Culinary Chase
Ratatouille: Chef Remy's Mealtime Madness
Ratatouille: Remy's Mealtime Madness
Ratatouille: Chef Remy's Dinner Dash
Ratatouille: Remy's Dinner Dash
Ratatouille: Remy's Kitchen Chase
Ratatouille: Chef Remy's Kitchen Chase
Ratatouille: Chef Remy's Culinary Adventure
Ratatouille: Remy's Culinary Adventure
Ratatouille: Chef Remy's Crazy Kitchen Adventure
My favorite out of all these would be Ratatouille: Remy's Dinner Dash because if its the same as the DisneyLand Paris ride, which is awesome by the way, then it fits in well.
#3 New World Showcase Pavilion at Epcot?
As i touched on in my other post the rumors have defiantly got stronger that there a new World Showcase Pavilion is coming to Epcot. Its rumored that a Brazilian pavilion could be added between the Germany and Italy Pavilions.
If this is true i imagine that it will be open around 2022. There are other rumors that are tied to this and have potential pavilions which could be Spain, India or Puerto Rico.
There are reports that the project will cost around $450 million and a Brazilian company/sponsor would pay around $250 million to help with the project. The new Pavilion could involve a Three Caballeros attraction.
#4 Spaceship Earth refreshing of all scenes?
The Spaceship Earth attraction at Epcot is no stranger to change. Since it's opened in 1982 the ride has received 3 mayor updates one in 1986 then in 1994 and again in 2007 usually with the departure/addition of a corporate sponsor.
If the rumors are true the ride will be getting a refresh of all the scenes with all the new technology out now. Siemens sponsorship of Spaceship Earth ended in 2017 and its unclear if Disney will be getting a new one or doing all the refurbishment themselves.
if true, the domed top will receive significant projector updates. Some changes are already visible there is new signage and lighting in the project Tomorrow past show. In the post show all the references of Siemens have gone but they do still mention the company on the ride.
#5 Disney's Hollywood Studios is Changing
Star Wars:Galaxy's Edge
Disney's Hollywood Stuido's is going to go though a lot of changes in the next couple of years with Star Wars: Galaxy's Edge well under construction at both Hollywood Stuidio's and Disneyland in California.
There will be two rides and in the first ride you will find yourself in the middle of a battle with the First Order and the Resistance. The second ride is a simulator of the Millennium Falcon and you guys will be riding the famous ship.
Here are some interesting land details:
All Cast Members that are working in the restaurants and shops will all be in character.
The land will be a new location on the planet Batuu
The land will be a massive 14 acres
The land will include parts from the original movies and new movies.
Oga's Cantina Coming to Star Wars: Galaxy's Edge
Disney have released that Oga's Cantina will be part of Star Wars:Galaxy's Edge. Disney wanted the cantina to be a true to story experience and therefore it will be serving alcohol, I'm sure the drinks will be out of this world.
The original droid from Star Tours will be inside the Cantina providing musical entertainment.
#6 Mickey and Minnie's Runaway Railway
Mickey & Minnie's Runaway Railway was first announced at the D23 Expo in July 2017 and it was to replace the Great Movie Ride. The ride is well under construction and on course to be completed late 2019. The ride is based on Mickey shorts which airs on the Disney channel.
Some interesting facts about Mickey & Minnie's Runaway Railway:
The Great Movie Ride vehicles will still be used
A new show area is being built
The ride will have moving figures
Ride length should be 5-6 minutes
Three dimensional backdrops
The attraction is expected to include over 10 audio animatronics
Its rumored that over the next 3 years these attractions could close:
Star Tours: The Adventures Continue (re-imagining)
Rock 'N Roller Coaster (re-imagining)
The Indiana Jones Epic Stunt Spectacular
Muppet*Vision 3-D
Voyage of the Little Mermaid
#7 Sammy Duvall's Watersports Closing
After 20 long years its official that Sammy Duvall's Watersports is Closing, they confirmed it on their Facebook page a couple of days ago.
If you have ever been hired a boat or been parasailing then you properly have booked it through Sammy's. Their last day of operation was 31/08/2018 and lots will be upset they are leaving Walt Disney World.
It's still unclear if Disney will be offering water sports at the Contempary Resort or if they will get another company in. This is what they have said on there Facebook page:
#8 New Family Play Zone
Disney unveiled a Family Play Zone presented by Ralph Breaks the Internet. The play zone was part of Epcot's food and wine festival, it's been confirmed that it will stay and it will be a great little addition to the park.
It will change themes and sponsors to go when the park changes themes. The new Famaily Zone area is right near Test Track and near Mouse Gear.
The kids will love this Play Area and is for the enjoyment of children ages 5-12 years old. There are some decks chair styled seats around the edge for the adults to relax while the children play.
What else at Walt Disney World are you looking forward to? Let us know in the comments below